Top College Football Games this Weekend
Betting Odds from FanDuel Sportsbook on 10/1/21 at 12 p.m.
#8 Arkansas Razorbacks (4-0) @ #2 Georgia Bulldogs (4-0) (-17.5)
10/2/21, Noon on ESPN – O/U 50.5
After their impressive 10-3 victory over Clemson in Week 1, Georgia cruised past their next 3 opponents (UAB, SC, and Vanderbilt) by an average win margin of 46 points. The Razorbacks are serious contenders this year with signature wins over both Texas in Week 2 (40-21) and last week against Texas A&M 20-10. Both teams have strong and talented rosters on both sides of the ball. Arkansas WR Treylon Burks and Georgia TE Brock Bowers will both be playing on Sundays in a few years. Georgia gets a slight edge for just how dominating their defense has been this season (only 20 points allowed through 4 games), but don't expect this to be a blowout victory for the Bulldogs.
Betting pick: Arkansas +17.5 & Over 50.5
#7 Cincinnati Bearcats (3-0) @ #9 Notre Dame Fighting Irish (4-0) (+1.5)
10/2/21, 2:30 p.m. on NBC – O/U 50.5
After dominating Wisconsin last week 41-13, Notre Dame will look to keep their undefeated season going against a touch Bearcats team led by talented RB Jerome Ford. A transfer from Alabama, Ford averages 6 yards-per-carry and already has 300 yards and 6 TDs through 3 games. However, after watching what Notre Dame's defense did last week, plus their home field advantage, the Fighting Irish are the pick here.
Betting pick: Notre Dame +1.5 & Over 50.5
#12 Ole Miss Rebels (3-0) @ #1 Alabama Crimson Tide (4-0) (-14.5)
10/2/21, 3:30 p.m. on CBS – O/U 79.5
Yes, you read that over/under correctly – 79.5 points. That's what happens when two undefeated SEC offensive machines meet. It's hard to see Alabama losing, especially at home, but will Ole Miss do enough to keep it close? The Rebels QB Matt Corral has 997 yards passing, 9 TDs, and 0 Interceptions through 3 games. Corral and Alabama QB Bryce Young make the over seem like a possibility, but my recommendation is to just enjoy the game and stay away from the line and the over/under.
Betting pick: Stay Away
Top NFL Games this Weekend
Tampa Bay Buccaneers (2-1) @ New England Patriots (1-2) (+7)
10/3/21, 8:20 p.m. on NBC – O/U 49.5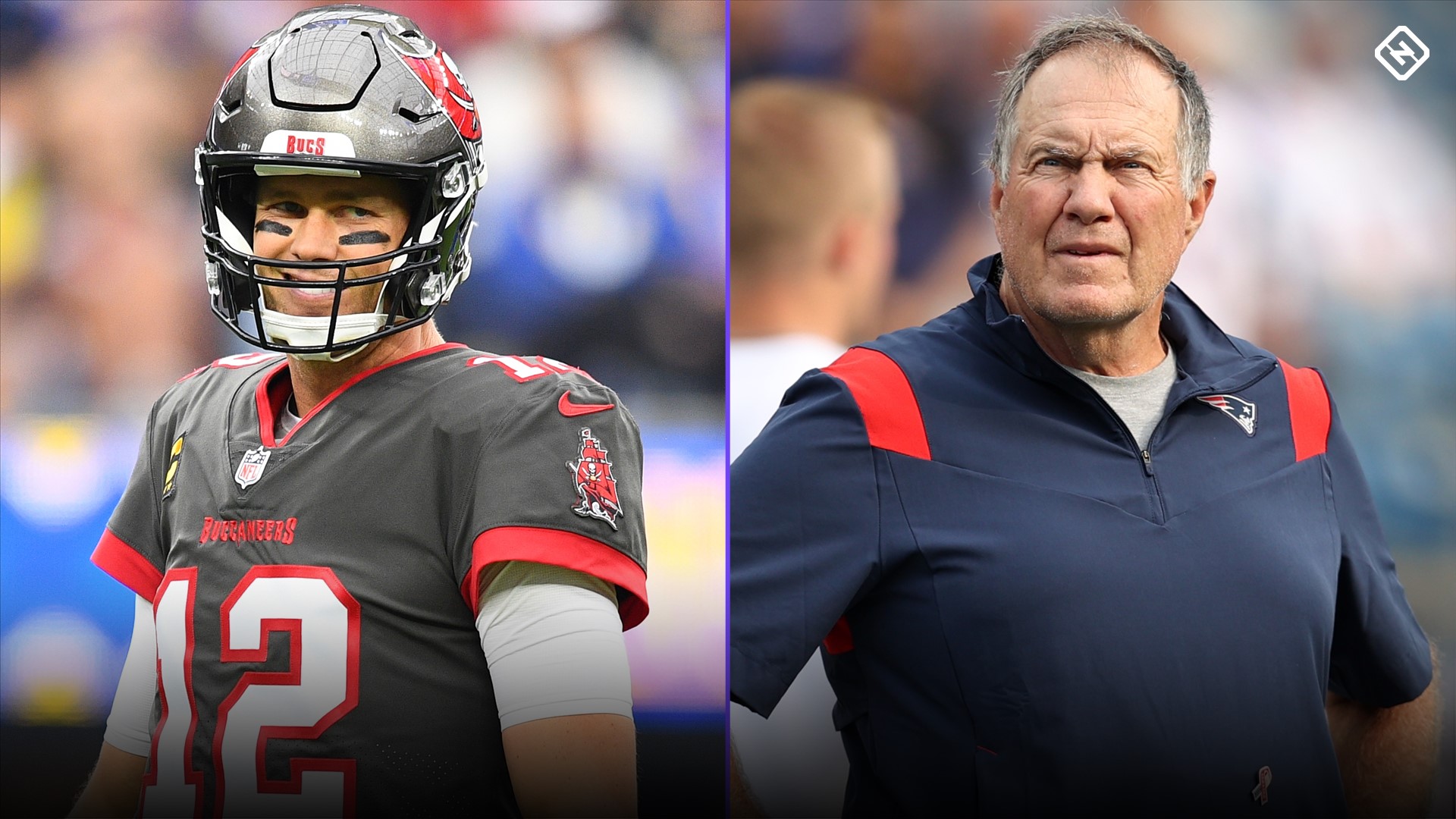 Did you expect any other NFL game to lead this section? Bucs QB Tom Brady plays his former team for the first time since his departure from New England. Both teams have injury concerns, especially Tampa Bay, who is likely to be without their other former Patriot TE Rob Gronkowski and DE Jason Pierre-Paul. New England Head Coach Bill Belichick will do everything in his power to beat his former QB, but the talent level between these two teams isn't close. The game may be more low-scoring and less-exciting than most NFL fans are hoping for, but the Bucs should come out on top by at least a TD.
Betting pick: Bucs -7 & Under 49.5
Baltimore Ravens (2-1) @ Denver Broncos (3-0) (+1)
10/3/21, 4:25 p.m. on CBS – O/U 44.5
Ravens QB Lamar Jackson may quietly be the most polarizing player in the NFL. Some fans love the former MVP and his play-making abilities, others insist he's not a true QB and won't ever come close to winning a Super Bowl. The truth probably lies somewhere in between, and his play-making will be tested on Sunday by LB Von Miller and the Denver defense. Miller has 4 sacks already this year for a Bronco defensive unit that has only given up 26 total points this season and had a shutout last week against the Jets. The Ravens won't get shut-out but the Denver defense, home crowd, and Broncos' QB Teddy Bridgewater's steady play will help continue Denver's undefeated season.
Betting pick: Broncos +1 & Under 44.5
Seattle Seahawks (1-2) @ San Francisco 49ers (2-1) (-3)
10/3/21, 4:05 p.m. on Fox – O/U 51.5
This game makes the list because of the divisional implications and the Super Bowl contender Seahawks facing the real possibility of starting the season 1-3. Seattle hasn't struggled to put up points, but their defense is giving up an average of 30.3 points-per-game to opposing teams. Despite losing a close Sunday Night game 30-28 to Aaron Rodgers and the Green Bay Packers, San Francisco has looked steady through 3 games on both sides of the ball. This is a tough one to call, but something tells me Seahawk QB Russell Wilson will do enough to either keep this one tight or lead his team to victory.
Betting pick: Seahawks +3 and Over 51.5