In case you missed it:
What happened last season?
AFC West
Kansas City Chiefs 14-2
Las Vegas Raiders 8-8
Los Angeles Chargers 7-9
Denver Broncos 5-11
AFC South
Tennessee Titans 11-5
Indianapolis Colts 11-5
Houston Texans 4-12
Jacksonville Jaguars 1- 15
The Chiefs, Titans, and Colts all made the 2020 NFL playoffs. Both AFC South teams were immediately ousted in the Wild Card Round with Tennessee losing to Baltimore 20-13 and Indianapolis falling to Buffalo 27-24. Kansas City locked up the #1 seed in the AFC and rode that home field advantage all the way to the Super Bowl behind a 22-17 victory over Cleveland in the Divisional Round and a 38-24 win against Buffalo in the AFC Championship. However, the Chiefs dominance ended in the Super Bowl where Tampa Bay's ferocious defense shut down Patrick Mahomes and the Kansas City offense during a 31-9 Buccaneer win.
Team Breakdowns with Division Odds
Odds taken from FanDuel Sportsbook on 9/10/21
AFC West
Kansas City Chiefs (-290)
Kansas City is once again Super Bowl favorites at +500, and rightfully so. They invested in their offense line during the off-season, RB Clyde Edwards-Helaire should improve in his second NFL season, and as long as QB Patrick Mahomes, WR Tyreek Hill, and TE Travis Kelce are healthy it is hard to not imagine Kansas City playing in at least the AFC Championship yet again this year. The Chiefs defense is good, not great, but they do enough almost every week to let Mahomes and the offense carry them to victory after victory.
Los Angeles Chargers (+490)
QB Justin Herbert surprised many NFL fans when he outplayed fellow rookie QBs Joe Burrow of the Bengals and Tua Tagovailoa of the Dolphins last season. Herbert's quick development, along with talented RB Austin Ekeler and WR Keenan Allen, should carry the Chargers to another successful offensive season. Aside from OLB Joey Bosa, the defense doesn't have many household names but performed well last season against both the pass and run. Don't expect them to overtake the Chiefs in the division, but Herbert has a legitimate shot of leading the Chargers into the postseason.
Denver Broncos (+700)
QB Drew Lock had every opportunity to take the QB1 job, but HC Vic Fangio decided Lock didn't do enough and brought in QB Teddy Bridgewater to take the reigns. The RB tandem of veteran Melvin Gordon III and promising rookie Javonte Williams along with WRs Jerry Jeudy and Courtland Sutton will be there to help out Bridgewater. Defensively, Von Miller is not the player he once was and as a unit they were mediocre throughout the 2020 season. Denver will be relying heavily on their first round pick CB Patrick Surtain II to improve on that side of the ball. Overall, Denver has promising young talent but is still a few years removed from a serious playoff push.
Las Vegas Raiders (+1700)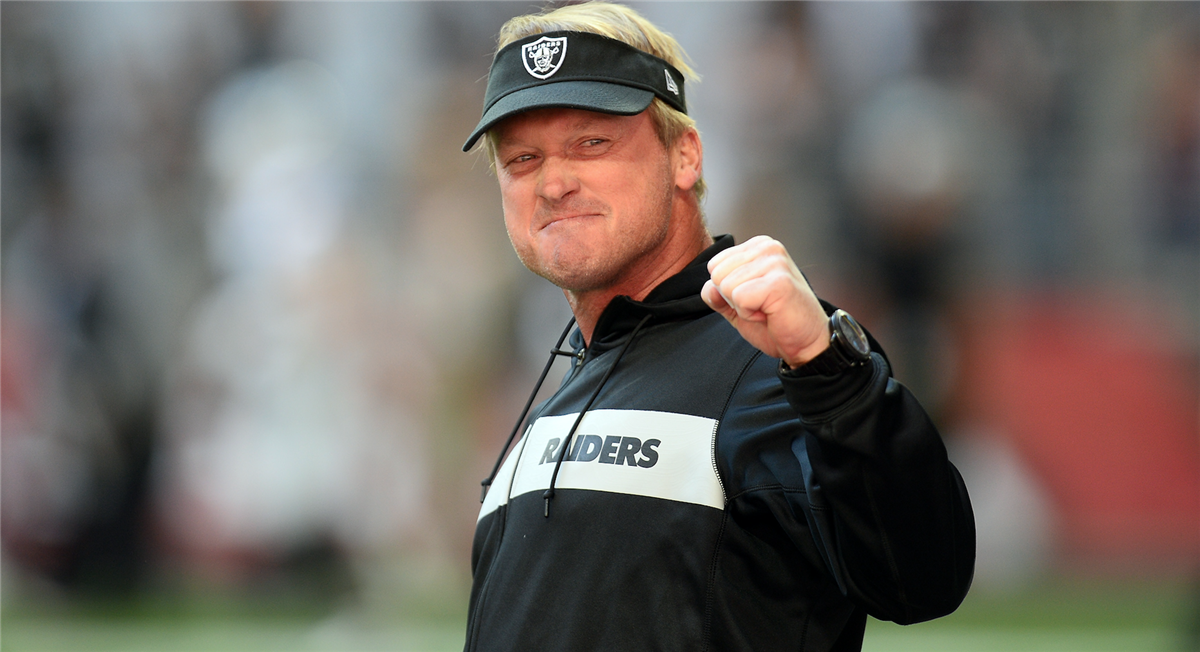 From 2nd in the division in 2020, to +1700 odds to win the division the following season. The Raiders depth chart is lackluster from top to bottom and many of their recent draft picks, including 2020 selection WR Henry Ruggs III, having yet to pan out. Las Vegas is bringing back QB Derek Carr yet again, but his weapons on offense are nothing to feel optimistic about. Carr will also need rookie OT Alex Leatherwood to perform well and keep him upright. Defensively, the lackluster-ness continues, with DE Yannick Ngakoue heading a unit that didn't do much last season. Despite their 2020 8-8 record, expect Las Vegas to struggle this season in what could be HC Jon Gruden's last season with the team.
AFC South
Tennessee Titans (-110)
Former Falcons WR Julio Jones is now a Titan. Is he the missing piece in leading Tennessee to the Super Bowl? We shall see, but one thing is for sure; no defensive coordinator is looking forward to facing the Titans this season. WRs Jones and A.J. Brown are two of the best in the league, and RB Derrick Henry has emerged as an absolute workhouse with 2,027 rushing yards last season. QB Ryan Tannehill has developed into a quality NFL starter and the offense line is strong behind OT Taylor Lewan.
Defensively, the Titans struggled against the pass last season but added LB Bud Dupree to help the pass rush and drafted CB Caleb Farley to improve the secondary.
Expect another strong season and playoff run from Tennessee in 2021.
Indianapolis Colts (+150)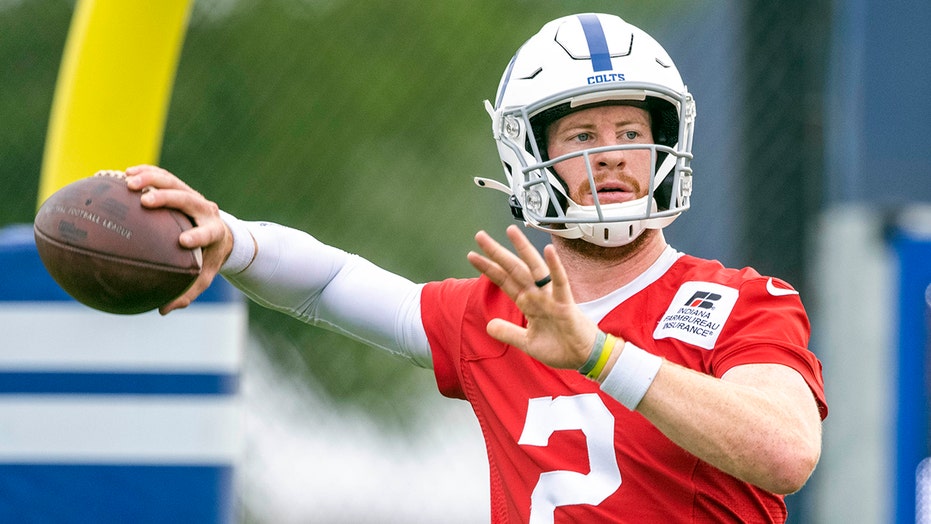 In Carson we trust? Colts fans don't really have a choice. Indianapolis traded for the former Eagles QB and are banking on him becoming an MVP-level QB once again. He'll have help in the backfield from promising young RB Jonathan Taylor. However, similar to his time in Philly, Wentz's pass-catching options are sub-optimal and unproven.
The Colts defense was fantastic last season behind DT DeForest Buckner, LB Darius Leonard, and CB Xavier Rhodes. Now they add rookie DE Kwitty Paye to the mix and should be a strong unit once again.
Maybe Wentz regains his mojo, but chances are he doesn't and the Colts struggle to get into the postseason again this season.
Jacksonville Jaguars (+600)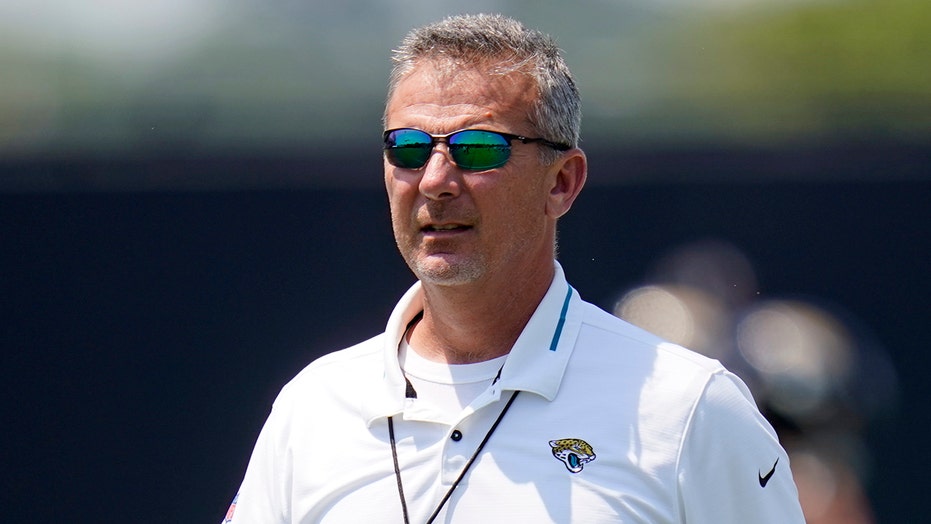 Urban Meyer is a 3 time NCAAF National Champion and one of the greatest college football coaches of all time. Now, he enters the NFL World alongside rookie QB Trevor Lawrence. The Jags "Junior" WR trio of DJ Chark Jr., Marvin Jones Jr., and Laviska Shenault Jr. should provide Lawrence will plenty of quality pass catching options. The Jaguars defense however, is still a work in progress. Jacksonville will win more than one game this year, but it will be a couple of seasons before Meyer gets to prove his mettle in the postseason.
Houston Texans (+2500)
It might sound cruel, but between their poor defense, lack of offensive firepower, and QB Deshaun Watson's legal troubles – it's really not worth writing much about the Texans for this season. QB Tyrod Taylor is a better QB option than many people may believe, but the Texans are the heavy favorites to have the #1 pick in the 2022 NFL Draft.
2021-22 AFC West Projections
Kansas City Chiefs 12-5
Los Angeles Chargers 10-7
Denver Broncos 6-11
Las Vegas Raiders 5-12
2021-22 AFC South Projections.
Tennessee Titans 11-6
Indianapolis Colts 8-9
Jacksonville Jaguars 5-12
Houston Texans 2-15
AFC West & South Best Bets
Denver Broncos UNDER 8.5 Wins (+105) – Between the four games against the Chiefs and Chargers and relying on Bridgewater to lead the offense, I don't see Denver having a winning record this season.
Jacksonville Jaguars UNDER 6.5 Wins (-145) – They'll be better than last year, but not by much.
Trevor Lawrence Rookie of the Year (+400) – Even if the Jags aren't great, Lawrence should be.
Patrick Mahomes MVP (+500) – He's the best player in football and will be looking to remind people of that fact this season.